Campsite Dinan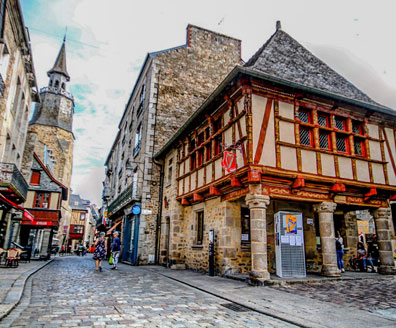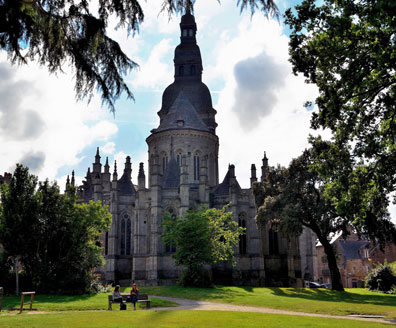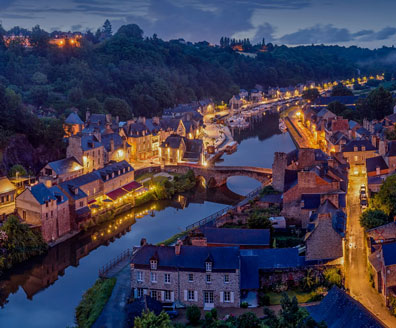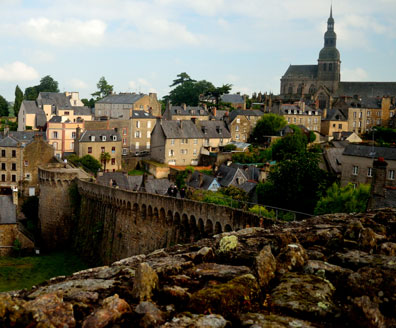 Dinan, a stone's throw from the campsite
Discover the surroundings of the campsite from Dinan
By choosing your holiday at camping Dinan, the yurt village at Plessix Balisson, Beaussais sur Mer, you will be able to reach the beautiful city of Dinan in less than 10 minutes. The campsite is ideally located halfway between Dinard and Dinan. A beautiful campsite in full nature and close to many tourist sites to make your tourism in Côtes d'Armor.
Top 5 things to do in Dinan
Stroll through the old town
The medieval festival every other year, the last weekend in July
Descent by the Jerzual
The port of Dinan
The stroll in Lehon, first by boat, then on foot in the village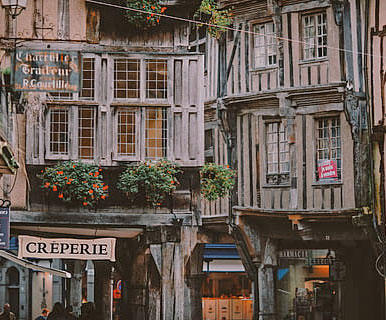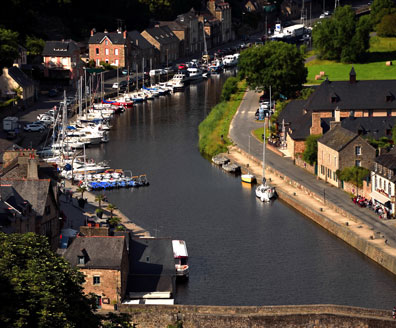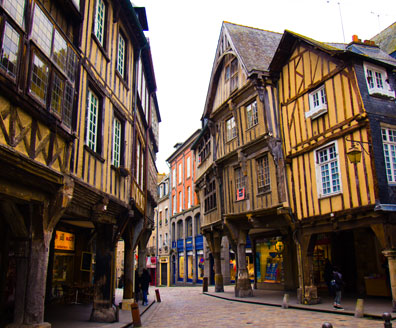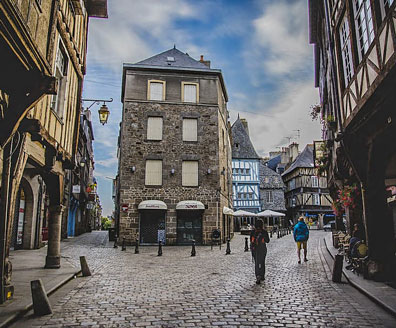 Discover Dinan from the campsite
Dinan, medieval city, was built above the rancid, city of art and history par excellence.
A walk in the cobbled streets is a must, you will discover the numerous medieval half-timbered houses, its heritage, its castle.
During your stroll, discover the Place Duguesclin, a former fairground lined with 18th and 19th century hotels; the superb Keratry Hotel, a 16th century building with its Ionic columns and 14 sculpted figures; the clock tower revealing an extraordinary panorama of the city; the place des merciers with its houses with corbelled floors, built on wooden pillars and decorated with large windows; the old convent of the cordeliers with its courtyard of honour and its pepperpot turrets and finally the castle built around 1380, it offers from the patrol path a unique 360° panorama of the Dinanese region. Don't forget to make a detour to the basilique Saint Sauveur and its park behind which offers a magnificent view of the port.
Then go down towards the port of Dinan by taking the rue du Jerzual. Artisans and merchants expose their articles. In the middle of this street, the Governor's house, a superb 15th century residence, hosts exhibitions on medieval life. At the bottom of this street, let yourself be marvelled by the port of Dinan, its sunny terraces and its view of the Viaduct; on the right, the walk on the old towpath opens onto a green site.
With the boat, go down to Léhon or go there by car at only 2 km. Léhon, a village located in the Rance valley, has a church and its Curé's garden in its heart.
Many restaurants and crêperies will end this escapade, regional gastronomy, pancakes and rancid cider, to top it all off you will join your yurt at the Dinan campsite, the Yurt Village.
Visit Côtes d'Armor and Saint Malo