Cheap rentals Dinan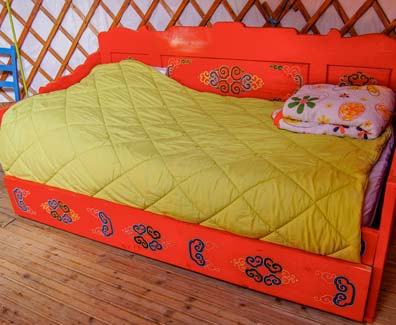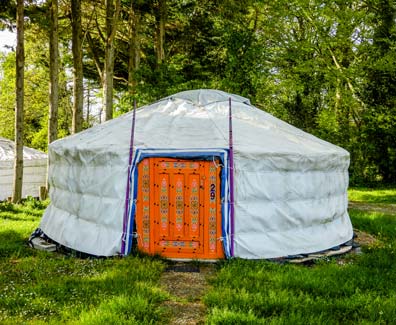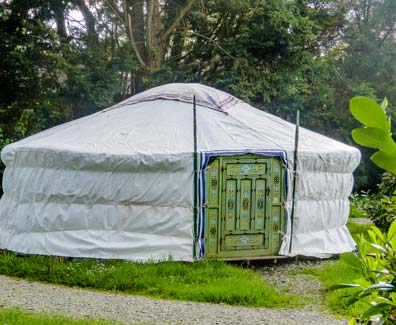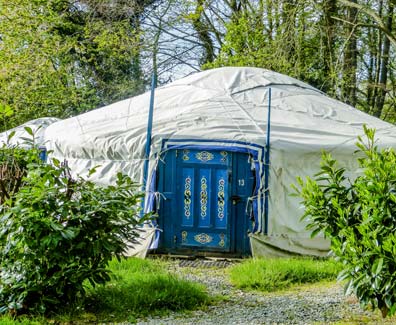 Best value for money in Dinan
At Village de Yourtes de Beaussais Sur Mer, you will make a reservation allowing you to get the best value for money. The campsite is by the sea less than 5 km from the pretty Emerald Coast and tourist sites such as Dinan / Saint Malo. Our unusual accommodation on the Emerald Coast are the cheapest rented accommodation in the region compared to the offer proposed. The night in a yurt is most of the time at the rate of 60 euros / 2 pers and 80 euros / 4 pers while the accommodation in the surroundings is rather around 90 euros / 2 pers / night.
Book at the best price online
By booking directly through the yurt village site, you will be guaranteed to get the best price available on internet, with no added booking fees. We will process your request in order to get you the best price according to your expectations, your requests and your budget of course.
Do not hesitate any more, book online directly on our website or call us to book your stay in the yurt village of Beaussais sur mer / saint Malo at 06.88.45.29.67. or by mail at contact@villagedeyourtes.com. We will contact you as soon as possible.
Cheap campsite Côtes d'Armor
Are you looking for a cheap camping in Côtes d'Armor ? Don't hesitate to book your holidays at the campsite Village de Yourtes Saint Malo, de Beaussais sur mer. The Village de Yourtes is located in the Côtes d'Armor department in Brittany and borders on Ille-et-Vilaine. Its strategic location offers you the possibility to spend cheap family holidays in North Brittany.
Campsite by the sea, the access to the Emerald Coast is by car in less than 5 minutes. Close to all the tourist sites : Le Mont Saint Michel, Saint Malo, Dinard, Dinan, le Cap Fréhel, the yurt village is the atypical campsite without swimming pool or water park but the atmosphere is chaleureuse and calm in a hamlet full of charm.
You have a small budget, discover our yurt village near Saint Malo for a successful holiday.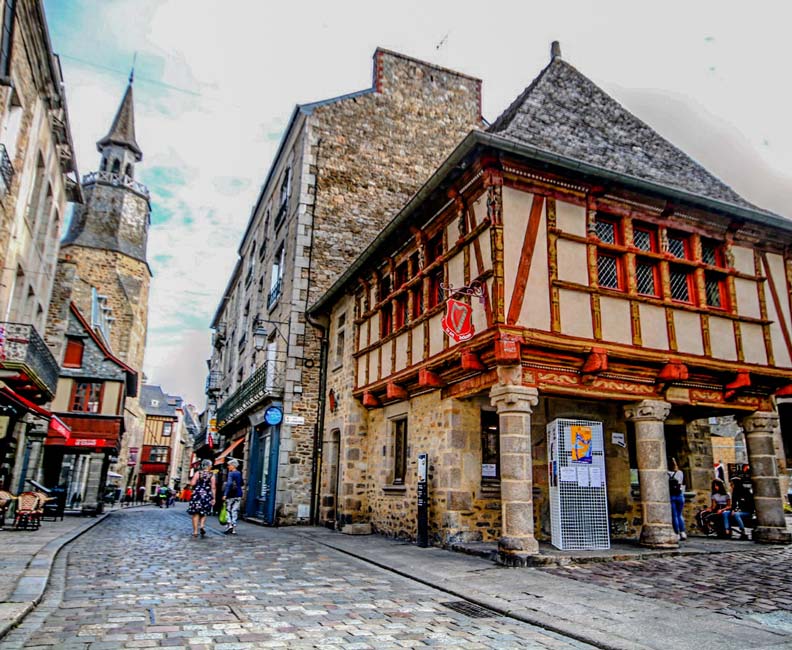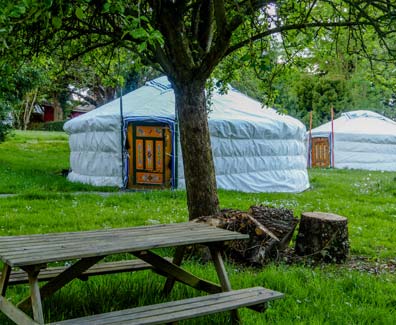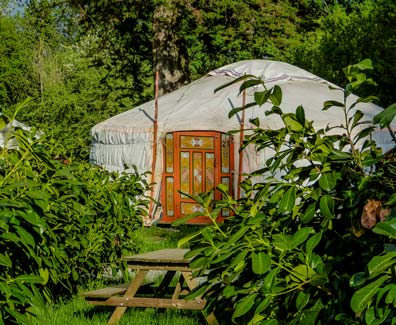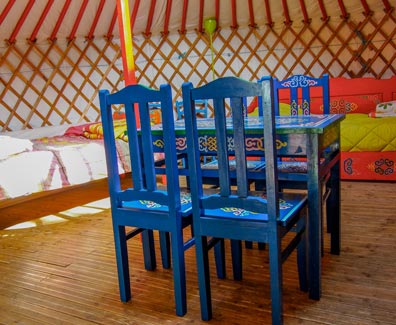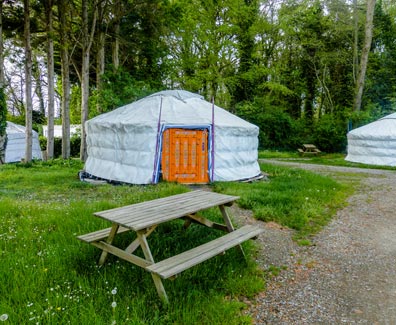 Our gift vouchers available at the campsite
You wish to please your relatives by offering them a good gift with one night or several nights in a yurt, the Yurt Village adapts to your request by offering good gifts for birthdays, retirement, Valentine's Day gift, wedding, birth. These vouchers are valid for one year. We can either send it to you by email or by post if you prefer. Surprise your loved ones, offer them an original and different gift that will delight them, I'm sure.
Special offers at the campsite
10% discount, on all stays of last minute, i.e. 2 days before your arrival date, of at least 2 nights, subject to availabilities.
10% discount, for bookings made 2 months before the date of arrival and at least 2 nights minimum, subject to availability.
10% discount for any stay of 2 consecutive weeks, subject to availability.
These offers cannot be cumulated with each other.
Our Yurts and service at the campsite